Honeymoon Hotspot – La Valise Tulum
July 22, 2019
Tulum has become a recent hotspot among travellers, and we fully understand why! Located on the Caribbean coastline of Mexico's Yucatan Peninsula, Tulum is best known for it's peaceful and unique vibe, making it an instant vacation favourite.
La Valise Tulum is one of a kind. Serene beachfront villas and bungalows, with hints of Mexican art and craft throughout, create a dreamy escape. Whether you want to explore local areas and experience the vibrant nightlife or hang back at the resort with some yoga, sailing, or a dip in the pool, this resort caters to your every desire.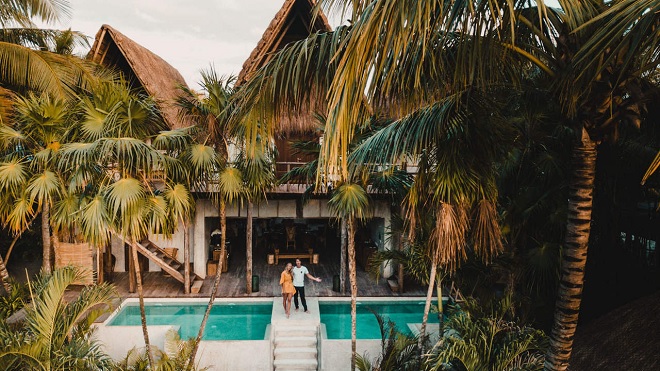 The accommodations are not your standard cookie-cutter rooms either. They are unique suites with a luxuriously rustic feel – hammocks, open-air showers, infinity pools, and jungle views are just the start. This resort gives off such a cozy tropical feeling – what could be more perfect for a romantic Honeymoon!?