Just like the seasons change, so do wedding styles. If you're looking to host the event of the season that reflects the latest and greatest in wedding and décor trends, the LUXE Destination Weddings team predicts four trends will be making the rounds in 2024. From florals to drinks and party favors, add a little je ne sais quoi to your unforgettable wedding in the new year.
Boho-style celebrations
Boho weddings are staying on the scene in 2024, which means florals on top of florals. While flowers are often thought of as décor for the ceremony and reception, your options are limitless when it comes to incorporating these delicate beauties into your big day. Consider adding the design on bridesmaid dresses, table linens, and napkins, or go the unconventional (yet increasingly popular) route and use pampas grass instead of peonies, roses, or hydrangeas, which are typical wedding celebration go-tos.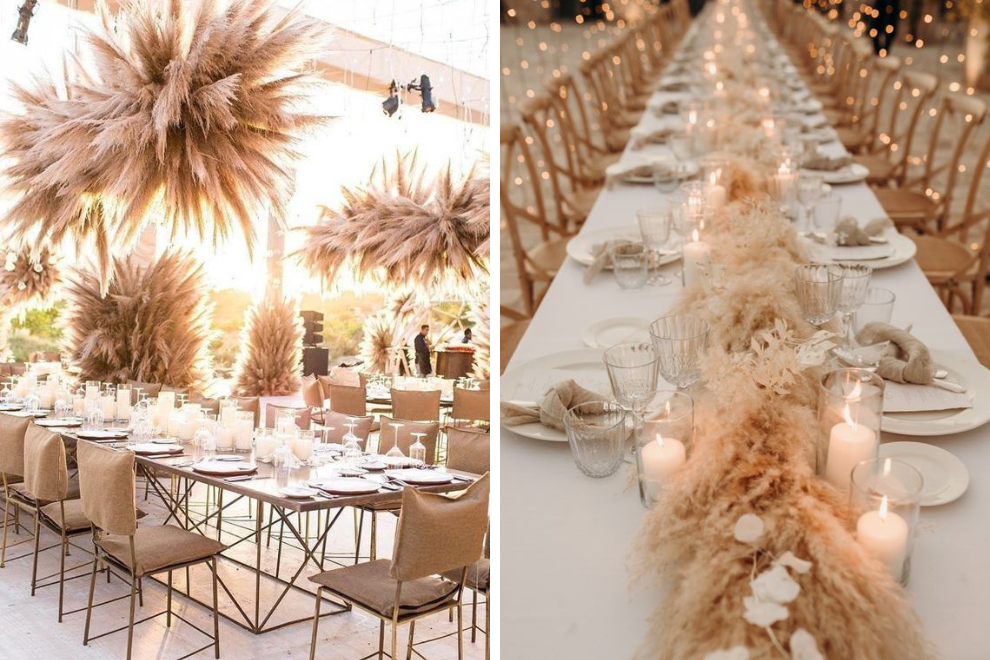 Food and drink, a love connection
Cocktails and canape couplings are quickly gaining in popularity – think food and drink that seem to coordinate their color palettes or serve complementary (and flavorful) ingredients, like lemons and pears. Opt for a unique cocktail with a particular hue, like the gorgeous pink tones found in the classic cosmopolitan and pair your drink choice with an appetizer of the same shade, like a watermelon feta salad. This trend is certainly mouthwatering.
While champagne towers and customized coconuts are a fun addition to destination weddings and a great photo opportunity, refresh the concept with an interactive mixologist-led cocktail experience that is sure to keep guests entertained. For a personalized touch, request your mixologist design signature drinks, each with a name that aligns with your wedding colors, atmosphere, and unique personality.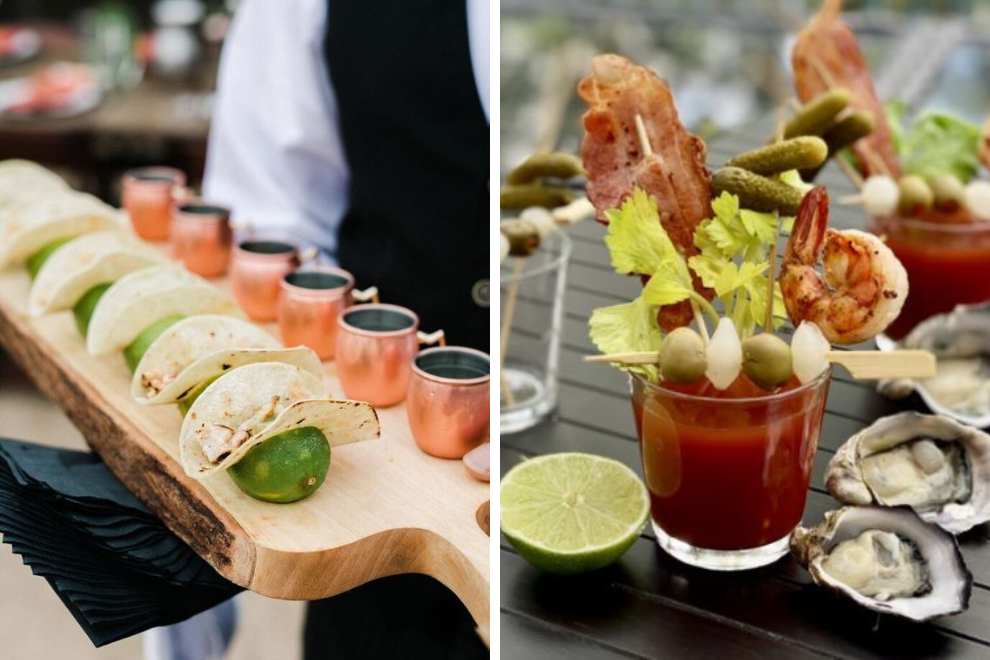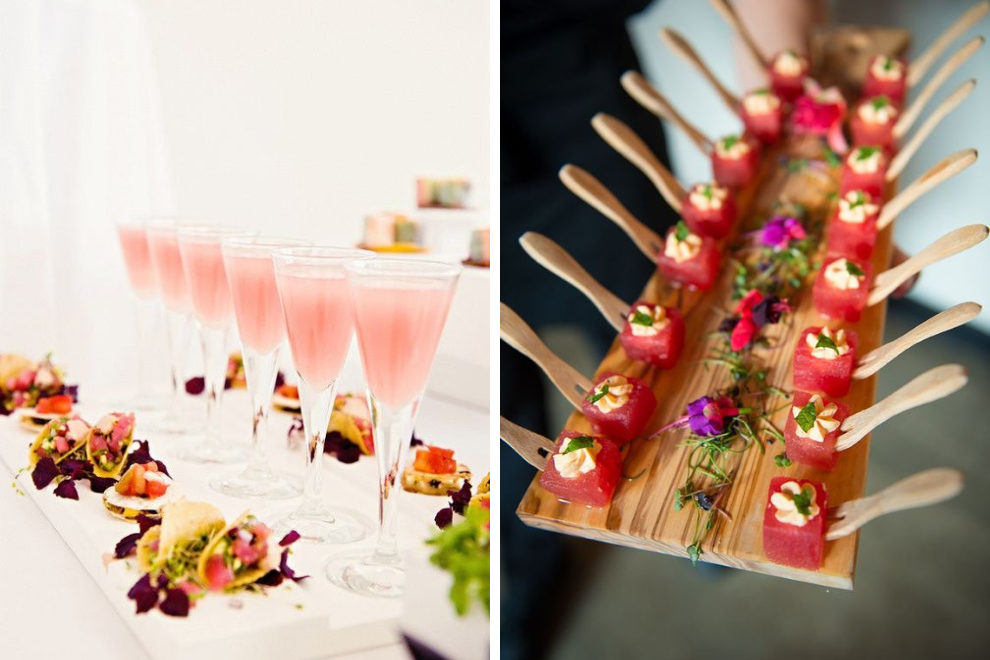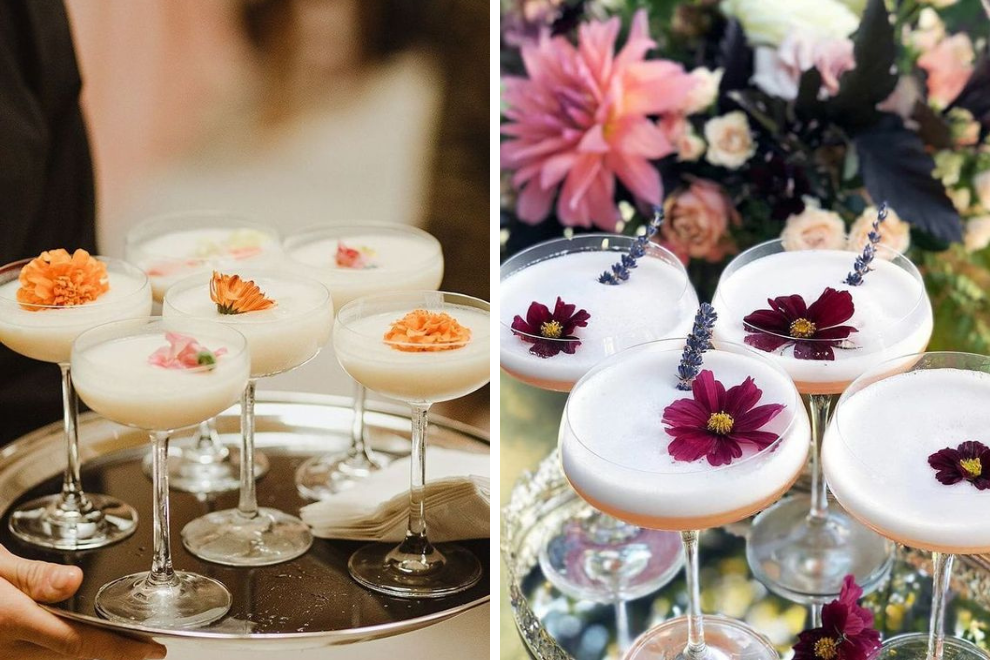 Color palettes that go back to the basics
In 2024, the stark contrast of black and white shades will replace the beloved shades of white and beige that have become a constant in recent years. Opting for monochromatic colors will certainly transform your day into a modern affair. White florals, place cards, and table linens will glow beautifully against black dishware, cutlery, and candles. If you're looking to take this a step further, ask your guests to wear formal attire in tones appropriate to your black-tie décor.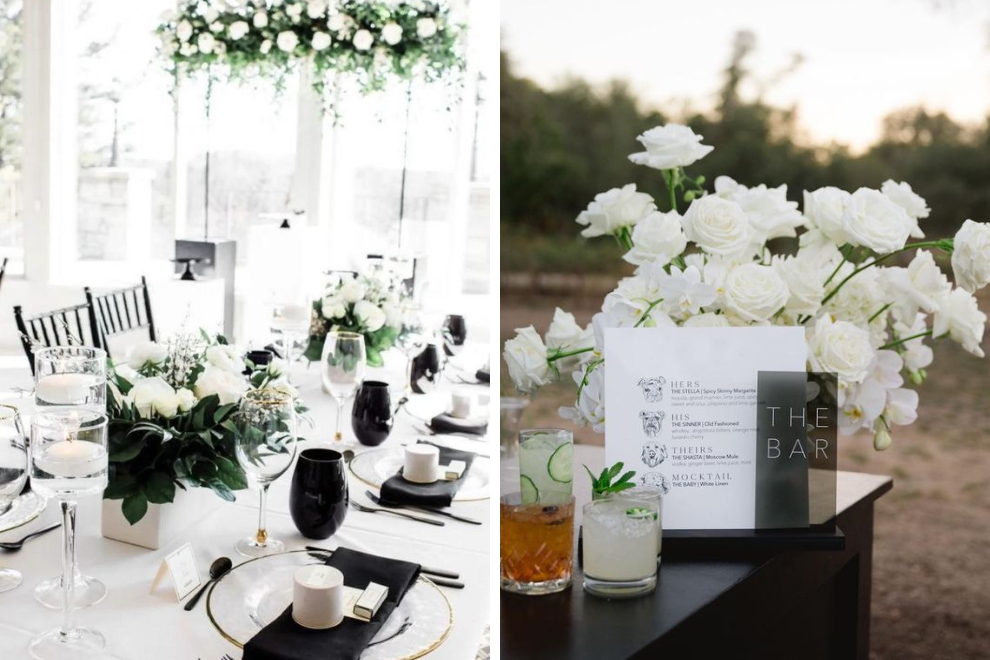 Handwritten "Thank you" notes
Party favors make a wonderful gift but we anticipate couples in 2024 will lean towards investing their time and money in something more meaningful. A handwritten "Thank you" note at every place setting is not only a classic alternative to the place card, but it's a personal and thoughtful gesture that shows your appreciation for guests coming all this way to celebrate with you – and it certainly won't be forgotten.
Which 2024 wedding trends do you predict will make their mark in 2024?