Month: October 2010
Categories: Etsy
These beautiful garters from the indie company, Rosebud Lips, incorporates something old, new, borrowed and blue all into one. Perfect for a  destination bride who can pack 1 item instead of 4, and who is a bit less traditional. This style can be made into a brooch, mini necklace, or hair clip as well after the wedding (or even in lieu of a garter as one of the aforementioned items!).
30 October 2010 | No Comments
Categories: Real Weddings
LUXE would like to congratulate Aleksandra and Jeff on their recent nuptials! The wedding took place at the Muskoka Bay Club and Resort in lovely northern Ontario this past August, with perfect weather and a gorgeous golf course backdrop. The couple's theme was yellow and white, and they incorporated their own style into the details: glass country lemonade jugs during the cocktail hour, yellow and Read More »
27 October 2010 | No Comments
Categories: Save the Date
LUXE has just the perfect save the dates for all Muskoka brides (or other "cottagy" or country weddings)! Part of the Ceci for LUXE collection includes these fabulous vintage postcards, which are the perfect way to say "save the date." From vintage maps, to gorgeous lake photos, the postcard approach sets the tone for the event. The paper stock is amazing to the touch and the Read More »
25 October 2010 | 4 Comments
Categories: Etsy
Don't you just love these gorgeous rustic burlap ring bearer pillows from Morgan Hills Designs. These funky pillows can be customized to fit your own wedding color scheme … AND you can even personalize the pillow with your initials and wedding date.
22 October 2010 | 1 Comment
Categories: Dominican Republic, Real Weddings
Tara and Andy were married on the beach at the beautiful Paradisus Punta Cana in the DR this past summer. We just couldn't resist posting some photos of this stunning couple on their wedding day. Fuchsia pink bridesmaid's dresses and ginger lily bouquets were the inspiration for this all pink wedding. The couple was adamant about maintaining a simplistic elegance by incorporating many of the islands Read More »
20 October 2010 | 2 Comments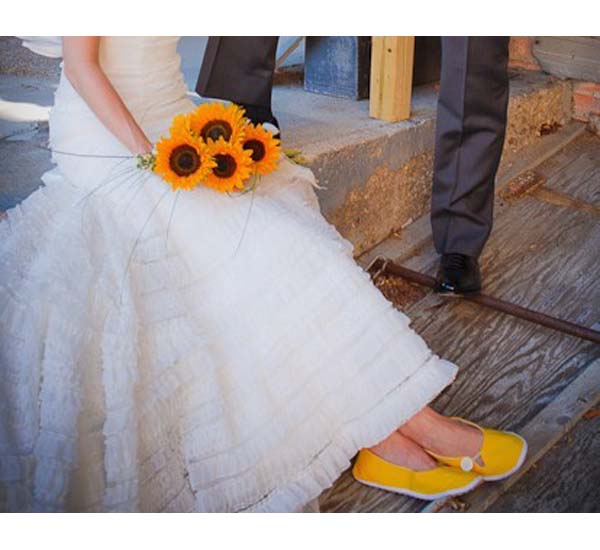 Categories: Etsy
We are always searching our favourite online playground, Etsy, to find one of a kind, unique pieces for our brides. Most of our brides are looking to incorporate an artist's touch into their wedding day, so we like showcasing fun finds from time to time! Take a look at these fabulous Hydra Heart Shoes… If you want to feel comfortable on your wedding day but aren't keen on the idea of Read More »
16 October 2010 | No Comments
Categories: Congratulations, Destination Weddings
More photos care of the very fabulous Erwin Loewen. He's a great wedding photographer who we highly recommend! Check out his website for more info about him and to see some of his work!
15 October 2010 | 1 Comment
Categories: Destination Weddings
The LUXE and Ceci New York launch party was a huge success! Thanks to Ceci for showcasing her wonderful designs and we here are a few preliminary photos from the event. Thank you to everyone for attending… we will post more photos as they come. A special thanks to Erwin Loewen for taking photos at the party!
14 October 2010 | No Comments
Categories: Congratulations
To all our friends, family and clients, we're excited to see you tomorrow at the launch of the LUXE Travel Experience and the Ceci New York Invitation Lounge! We will post photos of the party for you all to see, but in the meanwhile, see y'all soon….
12 October 2010 | No Comments
Categories
Archives
Links