Category: Etsy
Categories: Bridesmaids, Etsy, Fun Stuff
If you're a bride, it's likely that your best group of girlfriends have already been chosen to be in your wedding party, accepted with excitement, and started their duties to be your cheerful helpers. Your wedding is drawing nearer and there is one item that your girls can't help you choose – bridesmaids gifts! It's common practice to spoil your squad and acknowledge all of the blood sweat Read More »
01 September 2017 | No Comments
Categories: Accessories, Etsy
How much do you love creative ideas for your wedding? Check out this fun take on the guest book! From The Puzzled One, we thought this was a unique idea to share when considering what to do for your guest book. Each piece measures 1″x1″ or larger – which is just enough room for a signature. Each of your guests will sign their name and you'll have an amazing keepsake for years Read More »
26 April 2012 | 1 Comment
Categories: Accessories, Etsy
In a  DIY kind-of world, when we come across an interesting or unique idea that fits well with a destination wedding, we can't wait to share! Today, our guest blogger, Meghan Jakubowski shares a new Etsy find that is very funky… For all you creative bride-to-be's who are looking for something a little different and unique when it comes to your bouquets – why not try making a homemade Read More »
24 March 2012 | No Comments
Categories: Etsy
These beautiful garters from the indie company, Rosebud Lips, incorporates something old, new, borrowed and blue all into one. Perfect for a  destination bride who can pack 1 item instead of 4, and who is a bit less traditional. This style can be made into a brooch, mini necklace, or hair clip as well after the wedding (or even in lieu of a garter as one of the aforementioned items!).
30 October 2010 | No Comments
Categories: Etsy
Don't you just love these gorgeous rustic burlap ring bearer pillows from Morgan Hills Designs. These funky pillows can be customized to fit your own wedding color scheme … AND you can even personalize the pillow with your initials and wedding date.
22 October 2010 | 1 Comment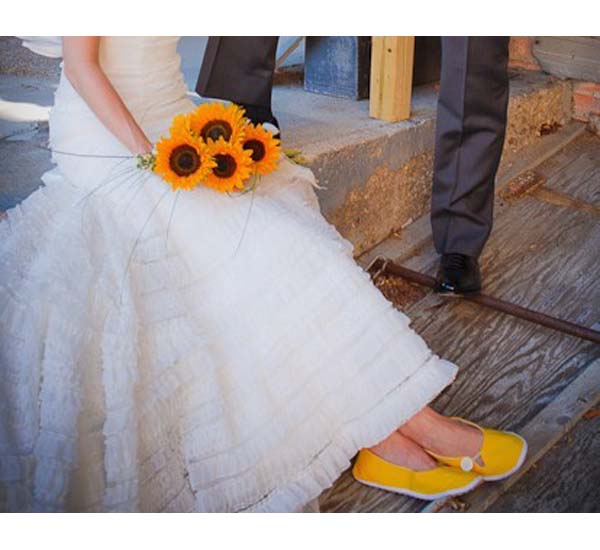 Categories: Etsy
We are always searching our favourite online playground, Etsy, to find one of a kind, unique pieces for our brides. Most of our brides are looking to incorporate an artist's touch into their wedding day, so we like showcasing fun finds from time to time! Take a look at these fabulous Hydra Heart Shoes… If you want to feel comfortable on your wedding day but aren't keen on the idea of Read More »
16 October 2010 | No Comments
Categories: Etsy
Headpieces and hairbands are definitely taking center stage this year in lieu of veils. And the vintage-inspired birdcage veil, sometimes attached to a hat or small headpiece, is making a comeback as well. Many destination brides opt out of a veil all together as it can get hot in the tropical sun, and if it's a windy day, then it will fly around. While the windy veil can make for some interesting Read More »
23 February 2010 | No Comments
Categories
Archives
Links